Up the Happiness Scale
"What is the happiness scale?" the lecturer asks the class.
And he continues to explain that things can get better or deteriorate gradually:
"Imagine a scale in which everything at the top represents all the good things that you want
(the participants list all the things that bring happiness to their lives),
and at the bottom of the scale, there's failure, suffering,
and there the participants tell the lecturer what things push them down the scale.
During the workshop the students understand that the booklet "The Way to happiness ®" with all of its precepts – is the practical tool which will helps them be on top of the scale, fulfilling dreams and succeeding in their lives.
happiness never looked so accessible.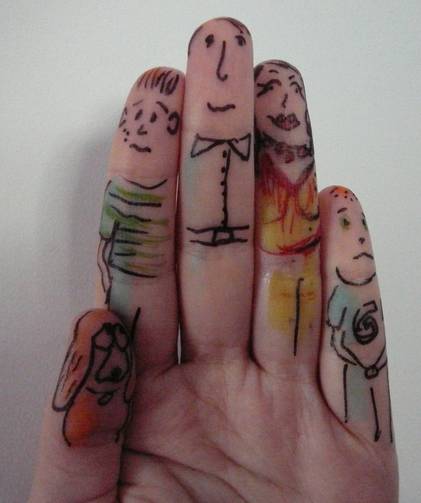 Up the scale there is life – The Association's president, Mr. Kobi Halifa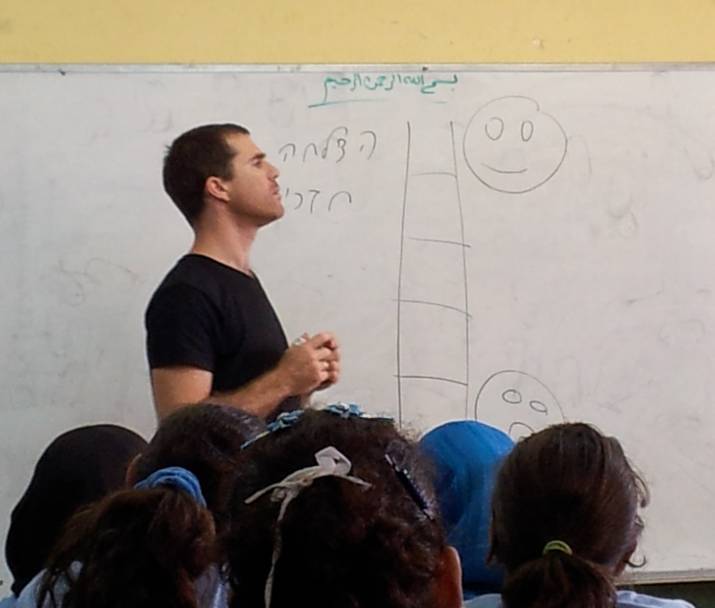 Up the scale there is success, friends – senior happiness lecturer, Mr. Tamir Heffetz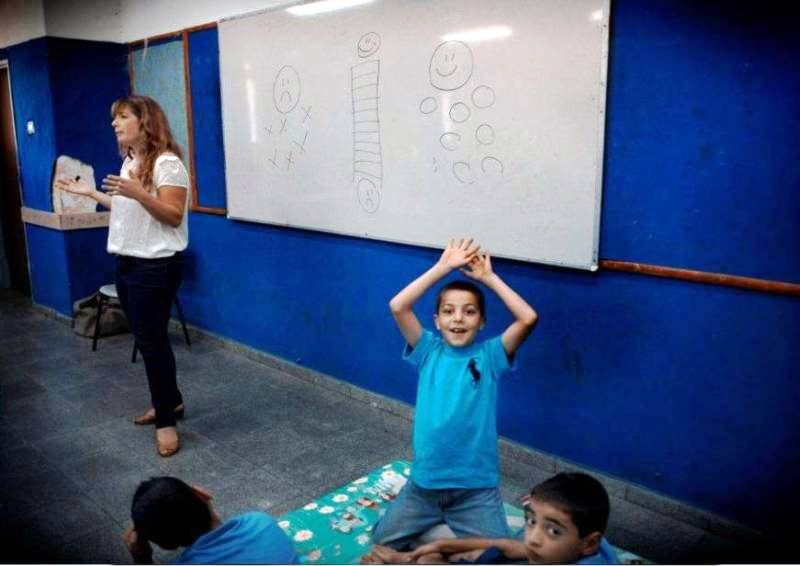 Senior happiness lecturer, Mrs. Shelly Dahari skillfully draws the happiness scale in her lessons and demonstrates success in life versus suffering.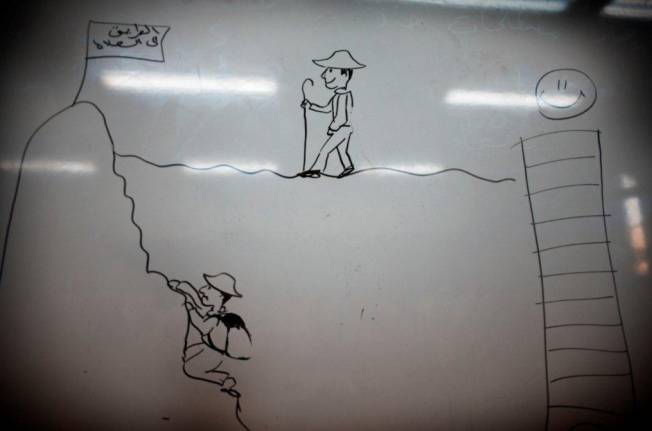 Happiness lecturer, Mr. Dudi Gev (a Jew) and the teacher who translates for him
(a Muslim) – in front of a bleeding Palestine flag hanging on the wall in class.

Happiness lecturer, Mrs. Yaffa Maman – in front of students who are showing stronginterest
Since 2003, we have beendelivering tens of thousands of The Wayto happiness workshops to the Arab population in Israel.

Everyweek for 10 years, thousands of Arabic-speaking children and adults,
have been acquiring more and more tools to lead happier and less violent lives.

Happiness lesson with a happiness lecturer, Mr. Yaron Shapiro
And now, the results have started to be demonstrated on a national scale J
See below the news item we found on a bench in the train. It was published recently in one of the newspapers: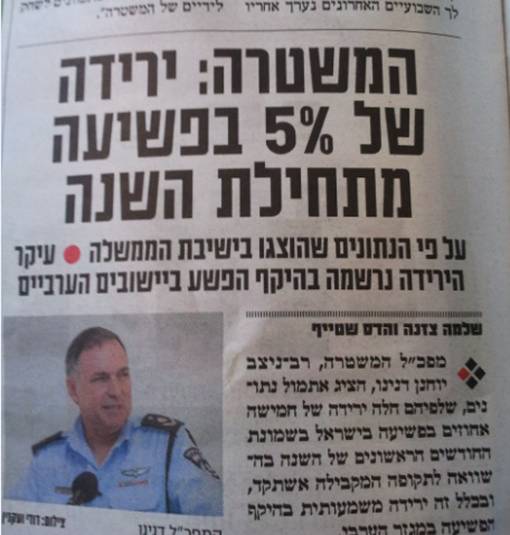 "The Police: a 5% Decreasein Crime Level Since the Beginning of the Year
According to data which was presented at a governmental meeting, most of the decrease in crime level was registered in Arab towns."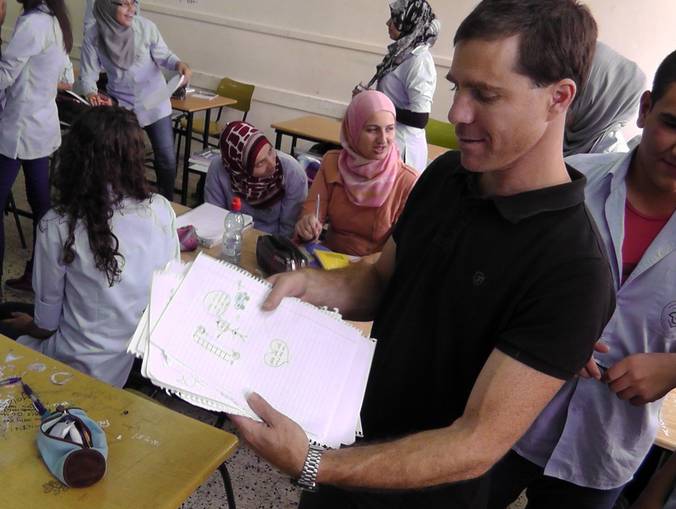 Senior happiness lecturer, Mr. Tamir Heffetz collects feedback about the workshop
Years of day-to-day work is bearing fruit!
Very well done to all of the lecturers on the front, and to the administrative personnel who do it all as a mission and voluntarily.
Thanks a lot to all of the donors, without whom we couldn't make it!
And it's just the beginning.
Now you can make your tax exempt donation at:
http://www.israelgives.org/amuta/580313062
Please help us with your generous donation
Now J
Translated: Hadar Drori
Edited: Glenys Nall
Translations i/c: Ayala Talpaz
© 2013 The Association for Prosperity and Security in the Middle East. All rights reserved. "The Way to happiness " and the "L.Ron Hubbard" are trademarks owned by L. Ron Hubbard Library in theUSA and in other countries (trademark registration issued and other registrations pending) and are used with permission.